Biography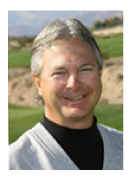 Clif Vanetti – PGA Director of Instruction

Clif was born in Louisville, Kentucky, grew up in Eastern Oregon, and attended college at UNLV.  He turned professional and began his teaching career over 30 years ago.
Clif is a Class A member of the PGA, and in addition to being the owner of Clif Vanetti Golf; he is the teaching professional at Highland Falls Golf Club, in Las Vegas, Nevada.  Clif was voted the 2016 Teacher of the Year for the Las Vegas Chapter, of the PGA.  Clif has been voted one of the "Top 5 Instructor In The State Of Nevada, since 2009" by Golf Digest Magazine. Clif has been a lead instructor for Golf Digest Schools, ESPN Golf Schools and the Troon Golf Academies.  Clif has worked with some of the greatest teachers in the industry, including Butch Harmon, Hank Haney, Mike LaBauve, Steve Dahlby and Tim Mahoney, all of whom are ranked among the top instructors in America, by Golf Digest and Golf Magazine.
Throughout his career, Clif has worked with golfers of all levels, from beginner to tour player; having success with players at each and every level.
Whole Mind Golf
Revolutionary mental game coaching/training system called Whole Mind Golf.
Specific breakthrough mental strategies for massively improved consistency
and high level performance for all skill levels.